Big D's Pony Rides
Big D's Ranch & Amusements offers children's pony rides and ranch parties to the residents of Manassas, Nokesville, Woodbridge, Clifton, Centerville, Chantilly, Gainesville, Ashburn, Fairfax, Warrenton, VA and all of Northern Virginia, Maryland, Washington DC, and West Virginia.
For pony rides and customized pony party packages we can tailor a package for you. Call us now for availability and prices. Our pony party packages are the best your child could ever imagine. Our event coordinators can assist you with additional hours and pricing for your special event. Contact us today!
Our Prices are Competitive… Call Us Now!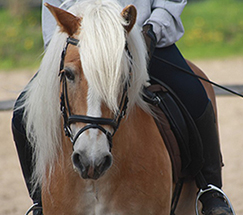 Birthdays
Church Events
Family Reunions
Block Parties
4-H Events
Boy Scout Events
Educational Tours
Bar-B-Q's
Girl Scout Events
Fairs & Festivals
Corporate Outings
School Events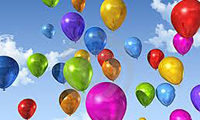 Call us now to schedule
your children's occasion!
Bonuses to Having a Pony Party at Your Home
We come to you in Northern Virginia, Maryland, Washington DC, and West Virginia
We bring a bit of the farm and barnyard to your backyard
Great educational and training tool for the children
We clean up after ourselves... leaving your yard just like we found it.
What We Do For You
We offer the best professionalism, reliability, family style service and fun you can imagine. Pony and Party will arrive at your party location with a pony dressed in one of the many theme decorations we offer. You may request special themes where additional costs may apply. Call us for details.
The Best in Children's Entertainment
Clowns • Bunny Rabbits • Face Painting • Food & Treats
Pony Rides & Customized
Pony Party Packages
Come To Your Home or Business
We can tailor a package for you!
Call Us Now for Availability and Prices at 703-300-5036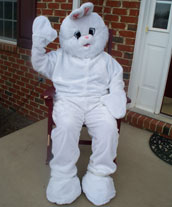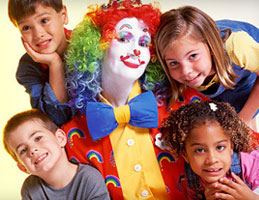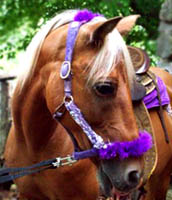 Family operated and 100% licensed and insured. We treat your family like they're our family. We offer a selection of theme decorated ponies to make your hand-led pony event/party a unique occasion. Just imagine your childrens' delight at not only seeing a pony but a 'princess' pony or even being a cowboy or cowgirl on a real 'cow pony' for their special day.
About Us
Since 2006, we have been training and riding horses and ponies on our 28 acre farm in Prince William County. We stable our ponies that we interact with every day... because the more a pony is comfortable with people, the more comfortable it will be with your family. When we come to your party, you'll see that our happy and well cared for ponies are always pre-bathed, dressed, and outfitted in great looking tack.
We also give seminars on care and training of ponies. We involve the kids and family in the experience of grooming ponies.
Safe & Fun Filled Adventures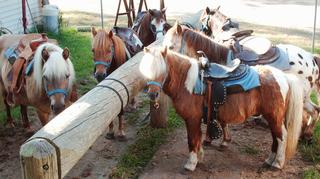 Pony rides will only be hand-led by us.
Pony games to make that pony party even more unique.
Protective headgear will be provided and worn by party participants while riding on pony.
Helmets are astm/sei certified and will be disinfected before and after each party.
Hand sanitizer will be provided.
At Big D's Pony Rides, our experienced owners have the experience and knowledge to insure every pony party will be the best time your child may ever have. They love their ponies and take care of them like they are their own children. This makes the ponies loving and friendly with all the children and adults they meet.
Safety is a big issue with Big D's Pony Rides and we insure that every pony is well trained and well cared for.
Hand-Led Ponies
For a safe and fun ride, all of our ponies are hand-led by Kelly or our professionally trained staff. As a parent you can feel safe that your child is in the best hands in the industry.